Home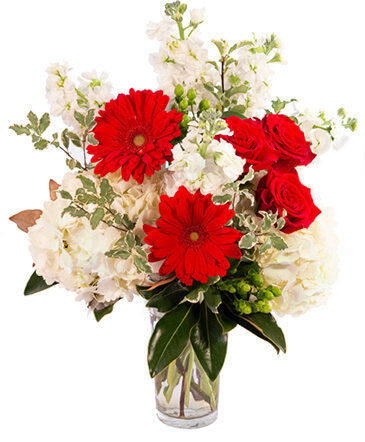 Red Frost
Floral Arrangement
This fetching bouquet is sure to spice up their winter! The frosty white stalk and pure white hydrangeas pair perfectly with the dazzling red roses and radiant red gerberas, making Red Frost a season showstopper. Captivating and classy, they'll love this striking arrangement!
Your Locally owned Astoria florist - WE DELIVER!
Due to a huge demand for flowers worldwide & shortages due to many conditions there may be substitutions necessary in our bouquets.